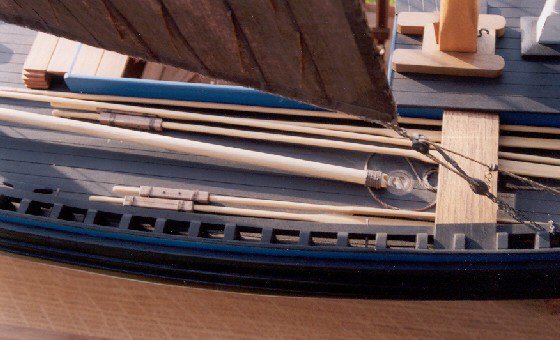 A view of the deck on the starboard side. Lying on the deck are "wands", long poles used for pushing the boat out from its moorings; oars, with heavy hardwood "tholes" or wearing-pieces, for rowing the boat out of harbour, and a heavy boom for setting out the jibsail to suit the wind.

In the deck is the circular coal scuttle, for loading the boiler and stove fuel. Just aft of the scuttle is the midships thwart, a very solid beam running across the boat to add strength to the hull, and to support the mizzen mast.

The tackle running over the thwart is the tack of the foresail.