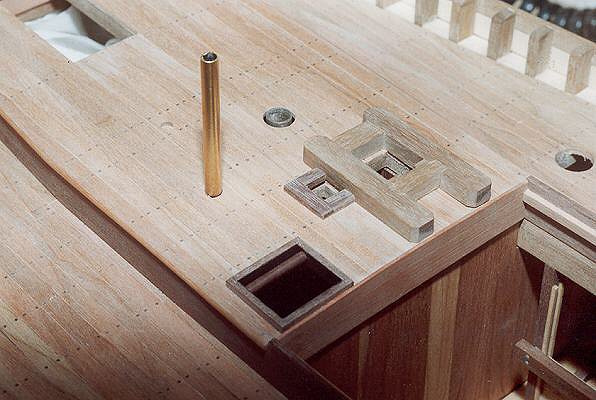 Details on poop deck - hatch to warp room, mizzen mast partners, brass cabin stove flue.
At bottom right, the fish hold partition arrangement can be seen - the partition boards are removable, sliding between the softwood runners on the uprights

The hole in the deck at far right is for the access plate to the coal bunker, which is partitioned from the warp room at the starboard side. The bunker is also accessed via a sliding door in the cabin

The bulkhead partition is boarded in Cherry.