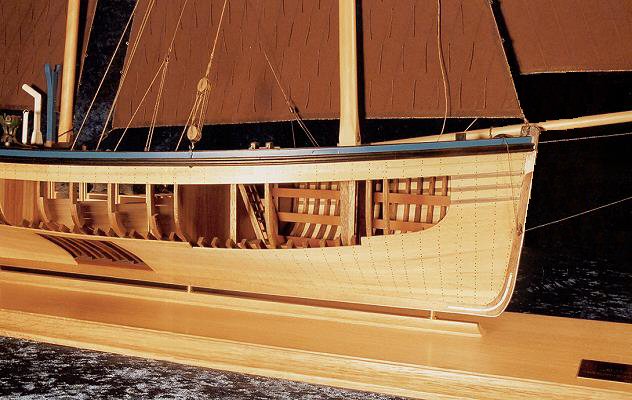 General view of starboard bow, showing forecastle and fish hold. The fish hold (at left) was partitioned to suit the size of the catch by inserting or removing the loose horizontal boards visible in the hold.

The horizontal boards in the forecastle are the front edges of storage shelves.

The profiling of the stem can be seen to good effect.

The slack rope hanging down forward of the mast is the mainsail downhaul.