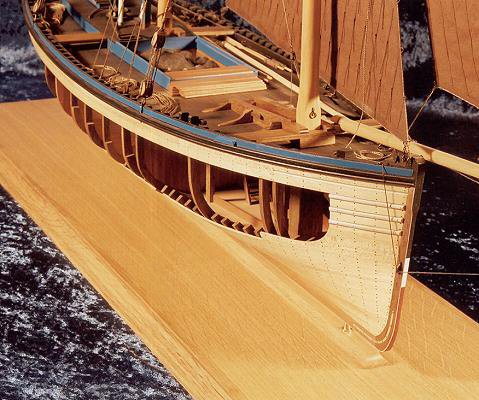 General view of the starboard bow, showing the skegs and knees on deck, forming the channel for the foremast to lower onto the crutch.

A characteristic feature of the Zulus were the tops of the frames (timberheads) continuing above deck level, with no capping rail.
A stringer ran inside the timberheads from bow to stern and carried various fittings, pins etc. The height of the stringer averaged 16 inches (41cm), a very dangerous height when working on deck, often in darkness.