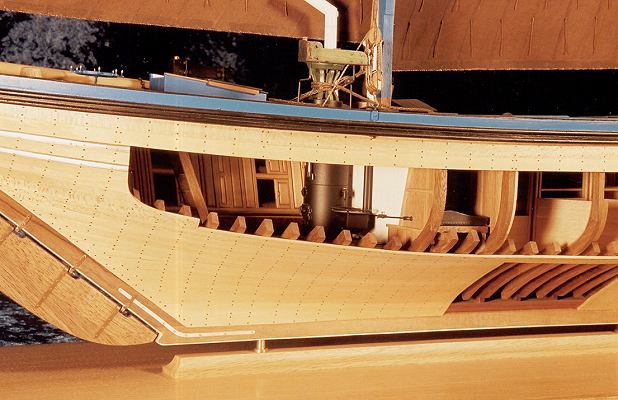 General view on the starboard quarter, showing cabin and fish hold details.
The sliding doors of the bunks and the bedding can be seen, and the cabin stove next to the boiler.
The fresh water feed pipe from the tank to the stove can also be seen.

The angled keel strap is from aluminium, recessed and pinned to the keel.