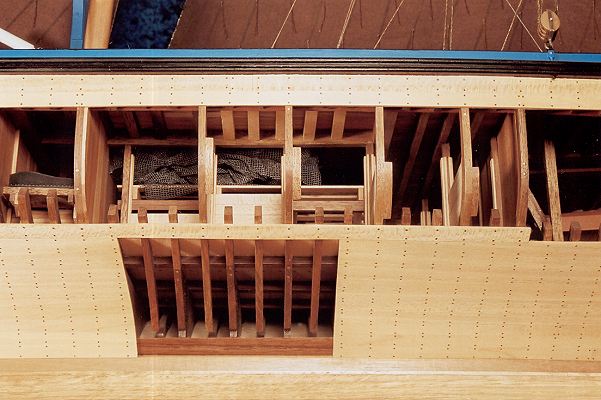 Starboard midships cutaway section showing fish hold and net platform, with forecastle on extreme right and warp room extreme left (with cutaway fresh-water tank).
Keel, keelson and floors (with limber holes for drainage), all jointed and bolted as in the original vessel.

Starboard main halyard triple block at top right (with working brass sheaves) hooked to eyebolt bolted through main wale.